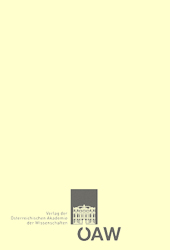 Corpus Scriptorum Ecclesiasticorum Latinorum
Volume XCIII-1A

In Contra sermonem Arrianorum, entstanden ca. 418, widerlegt Augustinus, auf der Höhe seiner trinitätstheologischen Einsichten stehend, die Thesenreihe (sermo) eines anonymen Autors des lateinischen Arianismus. Den Originaltext dieses sermo hat Augustinus seiner Widerlegung vorangesetzt. In De correptione et gratia liegt eine der gegen den Semipelagianismus gerichteten Spätschriften Augustins vor. Die Edition zeichnet sich im besonderen Maß dadurch aus, daß sie die Editionsgeschichte ausgiebig dokumentiert. Die beiden Neuausgaben ersetzen die über 300 Jahre alten der Mauriner, beruhen auf breiter handschriftlicher Basis und bieten einen den modernen Anforderungen entsprechenden Apparat.
In Contra sermonem Arrianorum, written in ca. 418, Augustine reflects, from the height of his trinitarian theological insights, on the series of theses (sermo) of an anonymous author of latin Arianism. The theology of this anonymous author is similar to the theology of a later opponent of Augustine, the Arian bishop Maximinus. The sermo is completely handed down at the beginning of Augustine's reflections.
The present edition replaces the over 300 year old Maurine edition, is based on a larger number of manuscripts, and offers for the first time a critical apparatus which corresponds to modern standards.