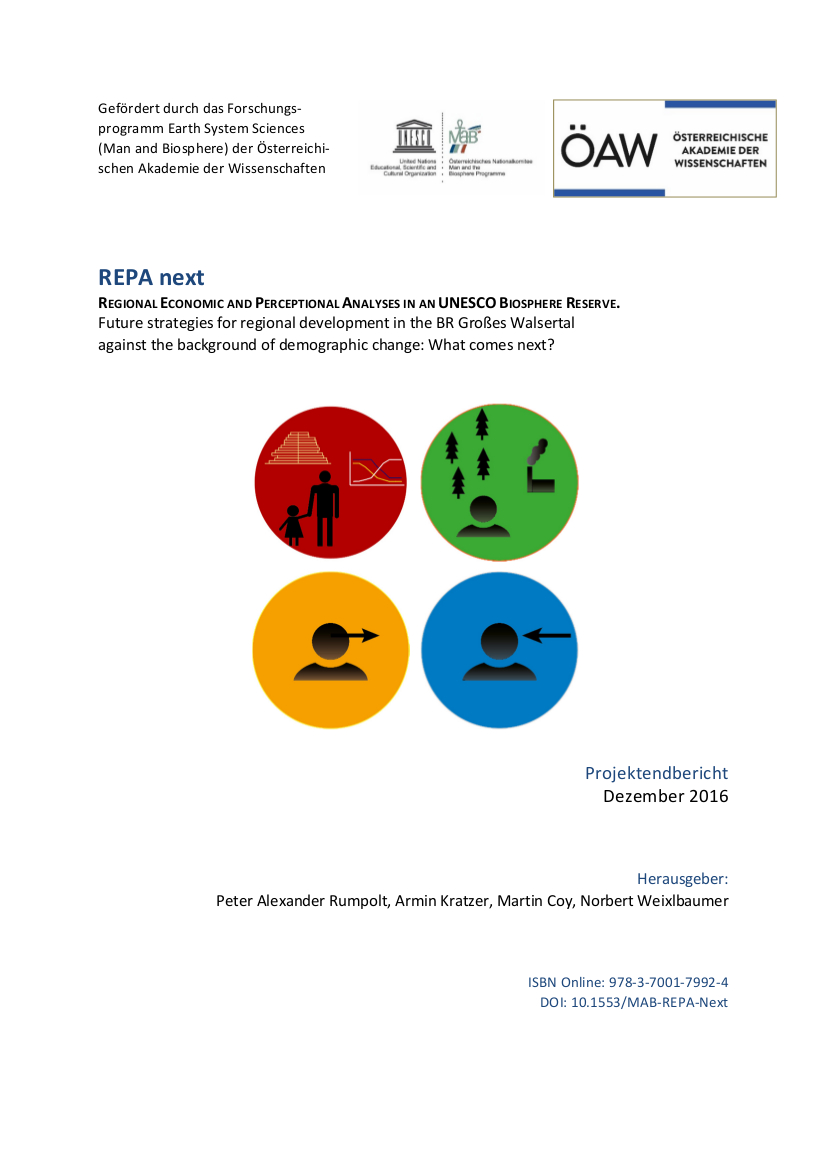 Der vorliegende Endbericht setzt sich mit zukünftigen Entwicklungsstrategien im Biosphärenreservat Großes Walsertal – aus der Sicht einer wirtschafts‐ und perzeptionsgeographischen Zugangsweise – auseinander.

Generell werden Biosphärenreservate (BR) als Stützpunkte für interdisziplinäre Forschungsarbeiten zu Mensch‐Umwelt‐Beziehungen und als Langzeit‐Umweltbeobachtungsstätten eingerichtet. Bisher wurde soziales Monitoring weitgehend vernachlässigt, obwohl sozioökonomische Aspekte in BR, offiziell insbesondere seit der Sevilla‐Strategie von 1995, an Bedeutung gewinnen.

...
This transdisciplinary research project addresses the Biosphere Reserve (BR) Großes Walsertal and its influence on regional development. Biosphere Reserves (BR) in general are established as a base for interdisciplinary research projects on human‐environment‐relationships and as long‐term monitoring sites. Until now, monitoring of social aspects has widely been neglected – even though socio‐economic facets gain in importance, in particular since the Sevilla strategy of 1995.