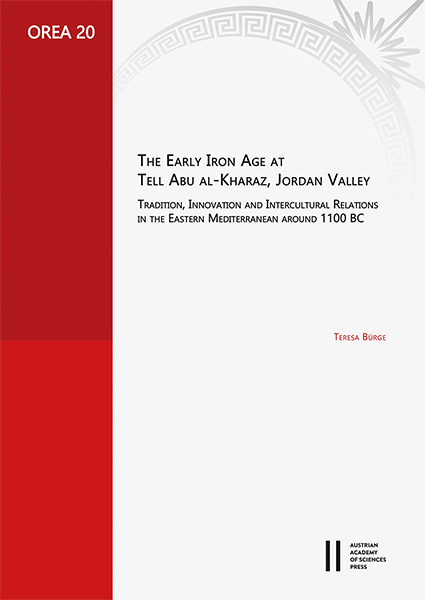 Teresa 

BÜRGE


is Research Associate at the Austrian Archaeological Institute of the Austrian Academy of Sciences




The present monograph by Teresa Bürge deals with the material culture of the city of Tell Abu al-Kharaz in the northern part of the Jordan Valley. The basis and starting point is an extremely well-preserved domestic compound dating from the early Iron Age – one of the most controversial periods of the Eastern Mediterranean: it follows the political and economic collapse of the Late Bronze Age and results in a re-structuration of the political and social organization, which – due to the present state of research – is well documented only for the later Iron Age. In addition to a detailed examination of the architecture, the find material, its contexts, the relative and absolute chronology, and the possible function of the building, the study aims at an integration of the evidence from Tell Abu al-Kharaz into a broader picture. Special attention is devoted to the economy and social organization of the early Iron Age town, to aspects of tradition versus innovation, and patterns of economic contacts and migration. Therefore, the study contributes to a better understanding of processes of continuity and change in social and political organization and cross-cultural relations of pre- and protohistoric societies.
…
Die vorliegende Monographie von Teresa Bürge widmet sich der materiellen Kultur der Stadt Tell Abu al-Kharaz im nördlichen Jordantal. Ausgangspunkt ist ein einzigartig gut erhaltenes Gebäude aus der frühen Eisenzeit – eine der im Ostmittelmeerraum am heftigsten debattierten Perioden: nach dem politischen und wirtschaftlichen Zusammenbruch in der Spätbronzezeit lassen sich Restrukturierungen der politischen und sozialen Organisation beobachten, die aufgrund der Quellenlage bislang hauptsächlich in Bezug auf die spätere Eisenzeit belegt sind. Neben einer detaillierten Untersuchung der Architektur, des Fundmaterials, der Kontexte, der relativen und absoluten Chronologie sowie der möglichen Funktion des Gebäudes, hat die Studie zum Ziel, die Befunde aus Tell Abu al-Kharaz in einen weiteren Kontext zu integrieren. Dies geschieht vor allem in Bezug auf Wirtschaft und soziale Organisation der früheisenzeitlichen Stadt, wobei Aspekte von Tradition versus Innovation sowie Handelskontakte und Migration behandelt werden. Die Studie trägt daher zu einem tieferen Verständnis von Prozessen von Kontinuität und Wandel in der sozialen und politischen Organisation und von transkulturellen Kontakten in prä- und protohistorischen Gesellschaften bei.