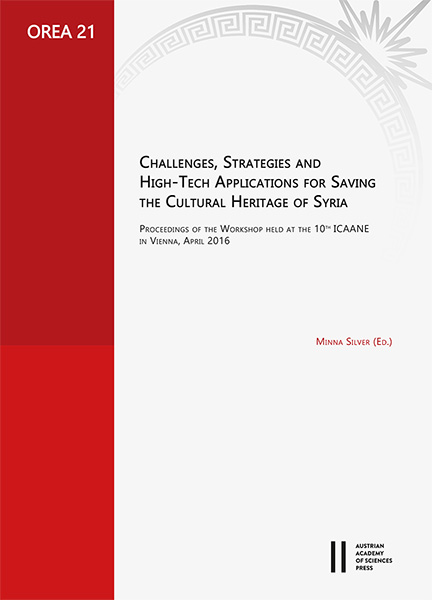 Minna 

Silver


is Adjunct Professor in Near Eastern Archaeology at the University of Oulu, Finland




Syria has struggled and been divided by a civil war for over a decade. Cultural heritage is part of human identity and needs to be protected and preserved for the sake of the Syrians and the international community alike. Memories of places and artefacts, social connection and peace can be built on heritage that is common and can be shared. This volume is based on the CIPA workshop organised during the 10th ICAANE held in Vienna in April 2016. The contributions collected therein discuss present challenges in the region and provide an overview of strategies and applications to use various techniques and methods to record and document heritage of Syria, also offering possible prospects for the future.
…
Seit mehr als einem Jahrzehnt ringt Syrien mit einem verheerenden Bürgerkrieg. Die Bewahrung des kulturellen Erbes als Teil der menschlichen Identität und dessen Schutz im Interesse der Syrer:innen und der internationalen Gemeinschaft trägt dazu bei, die Erinnerungen an Orte und Artefakte, soziale Verbindungen und Frieden basierend auf einem gemeinsamen Erbe aufzubauen. Der vorliegende von Minna Silver herausgegebene Band basiert auf dem CIPA-Workshop, der während der 10. ICAANE im April 2016 in Wien stattfand. Die darin versammelten Beiträge diskutieren die gegenwärtigen Herausforderungen in der Region und geben einen Überblick über Strategien und Anwendungen zur Nutzung verschiedener Techniken und Methoden zur Erfassung und Dokumentation des syrischen Erbes und bieten somit auch mögliche Perspektiven für die Zukunft.