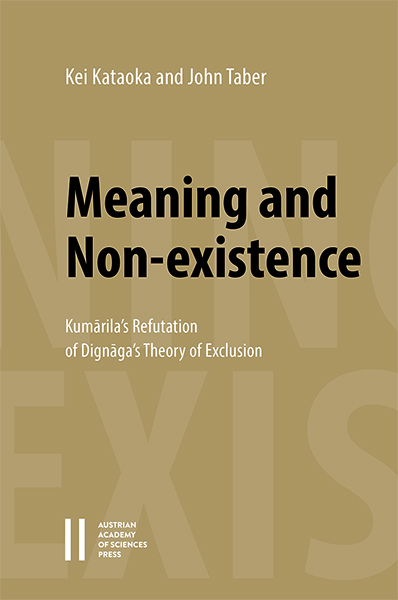 John 

TABER


is Regents' Professor of Philosophy emeritus in the Department of Philosophy, University of New Mexico

Kei 

KATAOKA


is Associate Professor of Indian philosophy at Kyushu University




Im Apohavāda-Kapitel seiner Ślokavārttika unternimmt der hinduistische Philosoph Kumārila (7. Jh.) eine Kritik an der buddhistischen Semantik, insbesondere der "Theorie der Sonderung" oder Apohavāda. Nach dieser Theorie, die vom buddhistischen Denker Dignāga eingeführt wurde, bezieht sich ein Wort auf eine "Sonderung von anderen". Die Theorie war kennzeichnend für die buddhistische Erkenntnistheorie; die Debatte darüber ist exemplarisch für die buddhistisch-brahmanischen Auseinandersetzungen, die die Entwicklung der klassischen indischen Philosophie geprägt haben. Diese englische Übersetzung des Texts basiert auf einer kritischen Ausgabe und wird von einer laufenden Erläuterung, welche die klassischen Kommentare berücksichtigt, begleitet. Hinzu kommen philologische und historische Annotierungen.
…