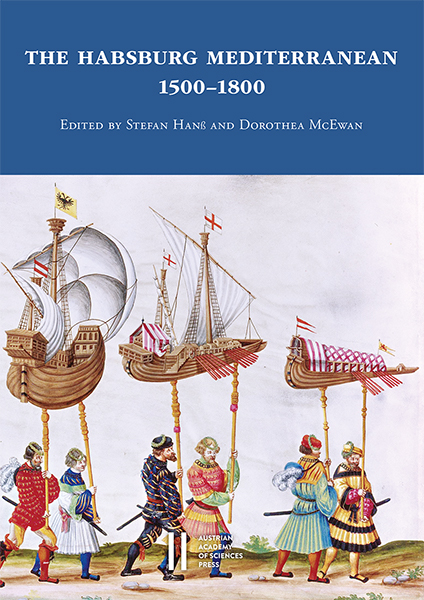 Stefan 

HANẞ


is Senior Lecturer in Early Modern History at the University of Manchester

Dorothea 

MCEWAN


is Honorary Fellow of the University of London, The Warburg Institute




This volume presents the Mediterranean as a crucial part of the social and cultural fabric of the early modern Habsburg world. The sea was a stage on which Habsburg history was made and unmade. The Habsburg Mediterranean was a space where constant changes and exchanges took place, touching hierarchies, power-relationships, commerce and the everyday actions of people. The cases in point focus on the significance of the Mediterranean as a site of transporting ideas, people, plants, animals and objects. These flows drew the Iberian and Central European branches of the Habsburg dynasty into overlapping, mutually interactive and at times competing relations.
…
Dieser Band präsentiert das Mittelmeer als wesentlichen Bestandteil des sozialen und kulturellen Gefüges der frühneuzeitlichen habsburgischen Welt. Das Meer stellte eine Bühne dar, auf der habsburgische Geschichte geschah (und ungeschehen gemacht wurde). Im habsburgischen Mittelmeer fanden ständig Veränderungen und Austauschprozesse statt, die Hierarchien, Machtverhältnisse, Handel und die Alltagspraktiken der Menschen betrafen und veränderten. Die Fallbeispiele besprechen die Bedeutung des Mittelmeeres als Ort des Austauschs von Ideen, Menschen, Pflanzen, Tieren und Gegenständen. Diese Strömungen etablierten die sich überschneidenden, wechselseitigen und zuweilen auch konkurrierenden Beziehungen der iberischen und mitteleuropäischen Habsburgerdynastien.